« Shades », le nouvel album de Doyle Bramhall II – Sortie le 05 octobre 2018. Il sera disponible dans les versions suivantes: CD digisleeve, double vinyle + MP3 & digital.
Regardez la Lyric video de « Everything You Need » (feat. Eric Clapton) :
Fils du célèbre batteur Doyle Bramhall (bien connu pour avoir accompagné feu Stevie Ray Vaughan), Doyle s'est fait son propre nom en tant que guitariste, chanteur, producteur et auteur/compositeur grâce à 4 albums solo et ses collaborations avec des artistes tels que Roger Waters, Elton John, Gregg Allman, Allen Toussaint, T-Bone Burnett, for Sheryl Crow and The Tedeschi Trucks Band… pour n'en citer que quelques'uns.
On retiendra aussi sa participation au sein de Arc Angels, un « super group » monté avec Charlie Sexton (Bob Dylan) et la section rythmique de Double Trouble (Chris Layton à la batterie et Tommy Shannon à la basse), ainsi qu'un passage éphémère au sein des Fabulous Thunderbirds de Jimmy Vaughan.
Il a bien sûr également passé plus de 10 ans auprès d'Eric Clapton en studio et sur scène.
Bref, de Doyle Bramhall II est une pointure, une sommité, de la scène blues rock américaine.
Pour ce disque il s'est entouré de musiciens avec qui il collabore depuis des années : le bassiste Chris Bruce, le multi-instrumentiste Adam Minkoff, ainsi que les batteurs Carla Azar et Abe Rounds. Mais aussi des amis tel qu'Eric Clapton, Norah Jones, The Tedeshi Trucks Band ou Austin Buds The Greyhounds.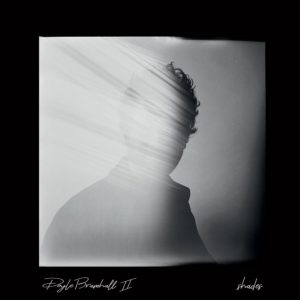 Liste des titres :
1. Love And Pain
2. Hammer Ring
3. Everything You Need (feat. Eric Clapton)
4. London To Tokyo
5. Searching For Love (feat. Norah Jones)
6. Live Forever (feat. Greyhounds)
7. Break Apart To Mend
8. She'll Come Around
9. The Night
10. Parvanah
11. Consciousness
12. Going Going Gone (feat. Tedeschi Trucks Band)