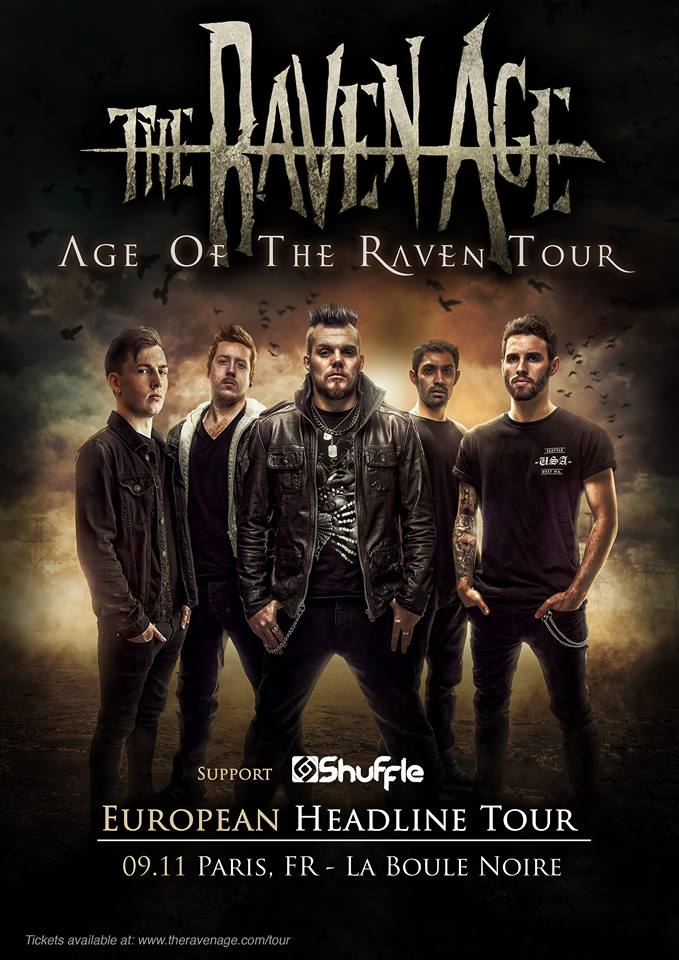 The Raven Age est de retour et sera en concert à Paris / la Boule Noire le 9 novembre prochain. La première partie sera assurée par Shuffle.
The Raven Age a été fondé par George Harris, fils du bassiste d'Iron Maiden Steve Harris. Le groupe de Melodic Metal originaire de Londres, a vu le jour en 2009 lorsque les 2 guitaristes fondateurs, Dan Wright et George Harris ont eu l'idée de créer une musique heavy contemporaine, avec de puissants chants mélodiques de manière à obtenir un son unique et épique. Leur premier album studio « Darkness Will Rise » est sorti le 17 mars 2017.
Shuffle est un mélange puissant de rock progressif et alternatif, agrémenté de touches métal et hip hop, avec une patte « vintage » et un esprit « West Coast ». Influencée par des groupes comme Porcupine Tree, Foo Fighters, Incubus, Deftones ou Rage Against The Machine, la musique de Shuffle passe par différents états émotionnels et sonne résolument moderne.