Le nouvel album de Michael Monroe intitulé « One Man Gang » sortira le 18 octobre 2019.
Michael Monroe sera en concert le 29 octobre 2019 à Paris / La Maroquinerie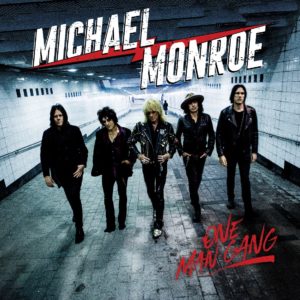 « One Man Gang »
Track listing :
1. One Man Gang
2. Last Train To Tokyo
3. Junk Planet
4. Midsummer Nights
5. The Pitfalls Of Being An Outsider
6. Wasted Years
7. In The Tall Grass
8. Black Ties And Red Tape
9. Hollywood Paranoia
10. Heaven Is A Free State
11. Helsinki Shakedown
12. Low Life In High Places
« One Man Gang » sera disponible en CD, Coloured Vinyl, Digital et édition sépciale D2C. Précommandes à partir du 9 août

Enregistré et mixé à E-Studio in Sipoo, Finland
Produit par Michael Monroe, Rich Jones and Steve Conte.
Enregistré et mixé par Petri Majuri
Line up:
Michael Monroe – vocals, sax and harmonica
Rich Jones – guitar and vocals
Steve Conte – guitar and vocals
Sami Yaffa – bass
Karl Rockfist – drums
Découvrez la lyric vidéo de « One Man Gang » :