Le nouvel album de Maceo Parker, intitulé « Soul Food/Cooking with Maceo » sortira le 26 juin 2020 en CD, vinyle et version digitale via The Funk Garage/Mascot Label Group.
Le 16ème album solo de Maceo Parker sera porté par un fort courant funky venu de La Nouvelle-Orléans. Enregistrée au studio local House of 1000hz en compagnie des producteurs Andrew "Goat" Gilchrist et Eli Wolf (Norah Jones, Al Green), de nombreux invités tels que Nikki Glaspie, Ivan Neville: Tony Hall et un grand nombre de musiciens originaires de The Big Easy ont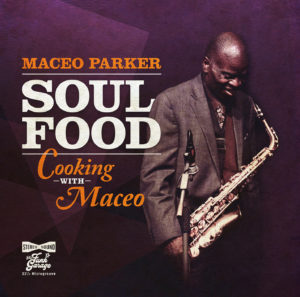 contribué à ce nouvel opus.
Tracklisting:
1. Cross The Track
2. Just Kissed My Baby
3. Yes We Can Can
4. M A C E O
5. Hard Times
6. Rock Steady
7. Compared To What
8. Right Place Wrong Time
9. Other Side Of The Pillow
10. Grazing In The Grass
Découvrez le titre « Other Side Of The Pillow » en écoute :