Le nouvel album de Kris Barras Band intitulé « Light It Up », sortira le 13 septembre 2019.
Retrouvez Kris Barras Band en concert dimanche 1er décembre 2019 à Cléon (76) « La Traverse ».
Réservations ICI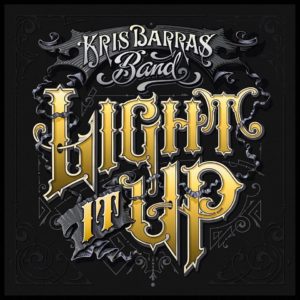 Tracklist:
1.      What You Get
2.      Broken Teeth
3.      Vegas Son
4.      Ignite (Light It Up)
5.      6AM
6.      Rain
7.      Counterfeit People
8.      Let The River Run
9.      Bullet
10.    Wound Up
11.    What A Way To Go
12.    Not Fading
13.    Pride Is Forever
Après dix ans dans le circuit professionnel des MMA (Mixed Martial Arts), Kris Barras se consacre désormais à son autre passion, la musique. Deux albums, ainsi que de nombreuses scènes, lui ont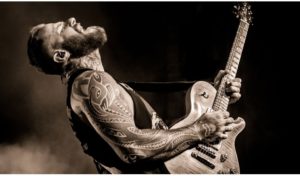 valu la reconnaissance des milieux musicaux outre-Manche. Ses ingrédients : un son lourd et de l'énergie à revendre !
Le Kris Barras Band, hybride à haute énergie de rock, de blues et de country sans fioritures, est devenu en peu de temps l'un des groupes les plus dynamiques du Royaume-Uni.
Récemment élu l'un des meilleurs guitaristes de blues au monde par Music Radar, et récompensé par le prix du meilleur album aux European Blues Awards, le groupe prouve sa dextérité à réunir les fans des différents genres.
Découvrez un extrait de l'album « Light It Up », avec la vidéo de « What You Get » :