Le nouveau groupe Ignore The Sign, originaire de Hanovre, vient de dévoiler son premier single « When Words Ain't Enough », extrait de l'album « A Line To Cross » qui sortira le 23 février 2018 via SPV / Steamhammer.
Découvrez « When Words Ain't Enough » en vidéo: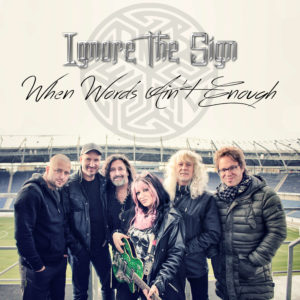 Ignore The Sign s'est formé autour du chanteur multi-instrumentaliste Ossy Pfeiffer, accompagné de la guitariste / chanteuse Anca Graterol (Rosy Vista) et de Steve Mann, l'ancien guitariste de Michael Schenker Group qui a également officié dans le légendaire groupe The Sweet.
Le bassiste Lars Lehmann, connu pour avoir joué avec UFO et Uli Jon Roth, fait également partie de l'aventure de ce super groupe, dans un style oscillant entre The Beatles, le rock sudiste de Lynyrd Skynyrd, ou encore les précurseurs du « Classic Rock » que sont Free et Bad Co.