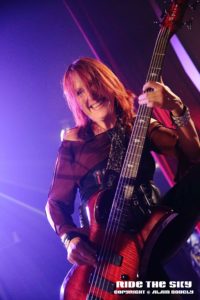 Girlschool vient de se séparer de sa bassiste, Enid Williams. C'est Tracey Lamb, connue pour être à l'origine de Rock Goddess et Girlschool, qui assurera l'intérim sur les prochaines dates, en attendant de trouver une remplaçante à temps plein.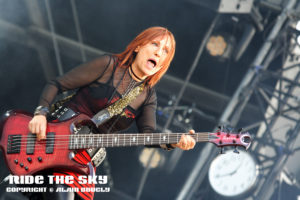 Girlschool – Enid Williams – Hellfest 2012           British Steel 2013 – Fismes
Le communiqué officiel:
« We wish to inform our fans that Girlschool have parted ways once again with bassist Enid Williams. Tracey Lamb formerly of Rock Goddess and Girlschool (1987-1991 & 1993-2000) will be helping us out on upcoming dates until we find a permanent replacement.
Girlschool would like to wish Enid all the best in all her future Ventures.
Thanks to you our fans for standing by us all these years and we will see you at all the shows, we're also looking forward to recording new material soon.
Kim, Den, & Jax. »