Avatar annonce la sortie de son nouvel album « Avatar Country »  le 12 janvier 2018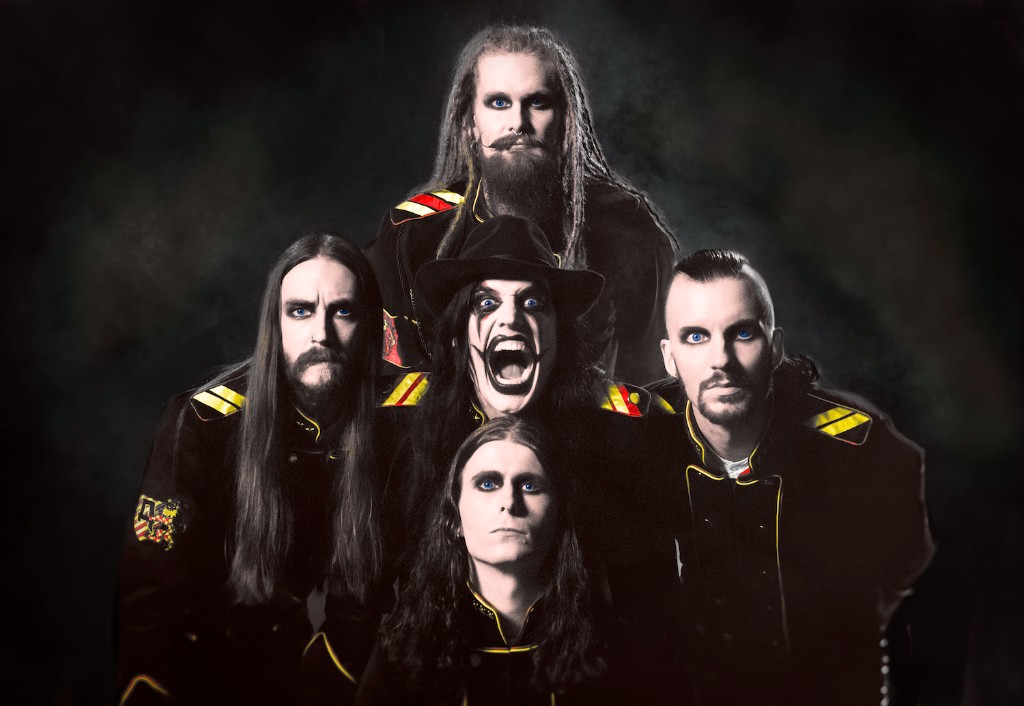 Le groupe vient de dévoiler la vidéo du premier titre extrait de cet opus« A Statue Of The King ».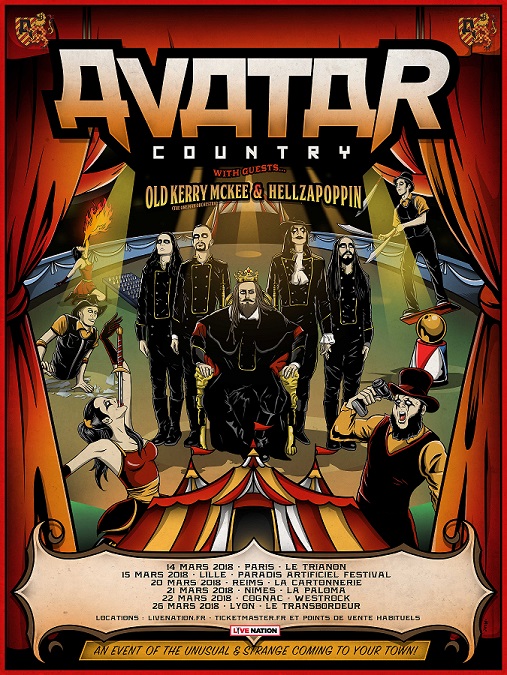 « Avatar Country » Tracklisting:
1. Glory To Our King
2. Legend of The King
3. The King Welcomes You To Avatar Country
4. King's Harvest
5. The King Wants You
6. The King Speaks
7. A Statue of The King
8. King After King
9. Silent Songs of the King Pt 1 Winter Comes When The King Dreams of Snow
10. Silent Songs of the King Pt 2 The King's Palace
La tournée Européenne débutera le 13 mars 2018 à Utrecht (NL) et sera en France dès le lendemain, au Trianon de Paris. 5 autres concerts sont prévus en France, avec une halte dans les villes de Lille, Reims, Nîmes, Cognac et Villeurbanne. Après une prestation spectaculaire  lors du dernier Hellfest, Avatar va enfoncer le clou en sillonnant notre territoire durant le mois de mars 2018, de quoi nous remonter le moral à la sortie de l'hiver !
Europe/UK Tour 2018:                                                                                                                                              3/13/18 Utrecht, Netherlands Tivoli Vredenburg
3/14/18 Paris, France Trianon
3/15/18 Lille, France Lille / Le Splendid- (Les Paradis Artificiels Festival)
3/16/18 London, UK Islington Assembly Hall
3/17/18 Sint-Niklaas, Belgium De Casino 
3/18/18 Köln, Germany Luxor
3/20/18 Reims, France La Cartonnerie
3/21/18 Nîmes, France Paloma
3/22/18 Cognac, France West Rock
3/23/18 Bilbao, Vizcaya, Spain Sala Sanatana 27
3/24/18 Madrid, Spain Sala Mon Live
3/25/18 Barcelona, Spain Sala Bikini
3/26/18 Villeurbanne, France Le Transbordeur
3/27/18 Genève, Switzerland L'Usine
3/28/18 Zurich, Switzerland Dynamo
3/29/18 Milan, Italy Alcatraz
4/1/18 Munich, Germany Technikum
4/2/18 Prague, Czech Republic Lucerna Music Bar
4/3/18 Berlin, Germany Bi Nuu
4/4/18 Hamburg, Germany Gruenspan
4/5/18 Copenhagen, Denmark Pumpehuset
4/6/18 Stockholm, Sen Klubben Fryshuset
4/7/18 Göteborg, Sen Trädgår'n