Connue pour être la frontwoman du groupe  The Murder Of My Sweet, Angelica Rylin est également une artiste solo accomplie.
Après son brillant premier album « Thrive », sorti en 2013, le second opus d'Angelica intitulé « All I Am » est disponible depuis le 6 novembre via Frontiers Records.
Les compositions de cet album sont naturellement influencées par les groupes majeurs de Rock Mélodique tels que  Heart, Robin Beck ou Romeo's Daughter, tout en y ajoutant la touche personnelle d'Angelica.
Un futur classique du genre, à découvrir sans plus tarder !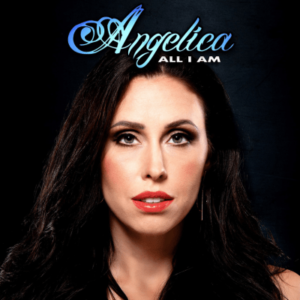 Tracklisting :
01. Calling
02. Beat Them All
03. Addicted To You
04. I'm Sorry
05. Time And Space
06. Don't Say Goodbye
07. Still Bleeding
08. Living On High Hopes
09. A Pounding Heart
10. Angel
11. Time To Go Home
Line-up:
Angelica Rylin :Lead vocals
Michael Palace : Guitars and bass
Pedro Cecar Camargo : Acoustic guitars and strings production on Time to go home.
Daniel Flores : keyboards, backing vocals and drums
Découvrez la vidéo du titre « Calling », extrait de l'album « All I Am » :