On n'a pas toujours la chance de voir les pionniers du Metal Progressif en France. Que des privilégies ont assisté à ce concert, le 3 juin dernier, au Forum Vauréal dans la région parisienne.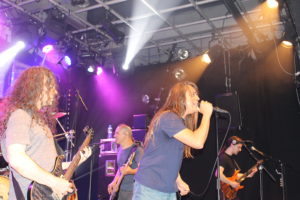 J'aimerai juste bien préciser que ce concert que nous attendions tous est l'unique date en Hexagone. Oui, la seule halte en France sur la seconde tournée européenne « Theories of Flieght 2017 ».
Nous avons eu sans surprise un set très attendu et bien sûr une bonne prestation jouissive.
From the Rooftops

Life in Still Water

One

A Pleasant Shade of Gray, Part III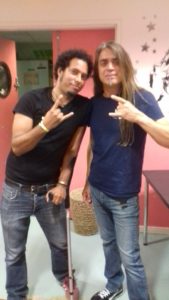 Parmi les fans rencontrés au Forum des personnes en provenance de Lyon, du Havre et d'autres villes -Marseille ;)-
J'ai rencontré Olivier Garnier après le concert qui m'a répondu quand je lui demandais : c'est pour quand Fates Warning au HellFrest ? « FW est parmi ceux qu'on sollicite mais que nos dates respectives ne correspondent pas. Et on aimerai bien les avoir ». Peut être qu'on aura l'occasion de voir Ray Alder, Jim Matheos et leurs acolytes en 2017.
Sur une note positive, nous nous sommes quitté,  le public était aux anges. Ce groupe mérite mieux, et on s'est donné rendez-vous l'année prochaine.