Les albums
« Love You To Pièces »
et
« Menace To Society »
, 2 classiques de
Lizzy Borden
, vont être réédités en format vinyle via
Metal Blade Records
.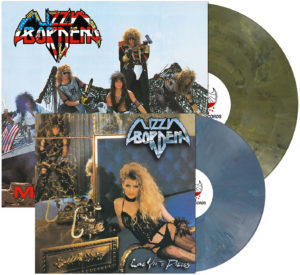 Lizzy Borden fait partie des groupes importants dans l'histoire de Metal Blade Records. Alors que nous sommes dans l'attente de nouvelles du prochain album studio, Metal Blade réédite « Love You To Pièces » et « Menace To Society », deux classiques de Lizzy Borden.
La publication se fera  sous la bannière Metal Blade Originals, avec un re-mastering vinyle réalisé par Patrick W. Engel.
Un soin particulier a été apporté à la réalisation de ces objets, avec un traitement spécial, une pochette 400g imprimée à l'intérieur, des posters 60x60cm avec l'atwork sur les 2 faces et inserts 250g !
Ils sortiront le 13 avril 2018 dans les formats suivants:
Lizzy Borden
–
« Menace To Society »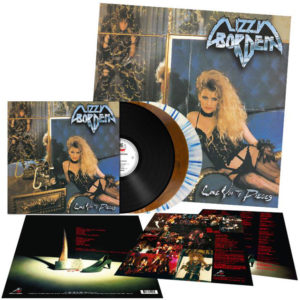 – 180g black vinyl
– clear sky-blue marbled vinyl (EU exclusive – limited to 300 copies)
– red/purple/white splattered vinyl (EU exclusive – limited to 200 copies)
– opaque olive green marbled vinyl (US exclusive – limited to 500 copies)
Lizzy Borden – « Love You To Pièces »
– 180g black vinyl
– golden brown marbled vinyl (EU exclusive – limited to 300 copies)
– white/blue splattered vinyl (EU exclusive – limited to 200 copies)
– opaque state blue marbled vinyl (US exclusive – limited to 500 copies)